We've been making and selling Iron On labels for over 20 years now and in that time we've seen lots of other types of labels come and go on the market. We've kept our labels simple and plain because that is the 2nd most important thing people asked for and wanted.
What was the first thing they wanted? - To make sure the Iron On labels STUCK! And we agree!
This is the most important thing for a label - to stay put for years and years through wash after wash.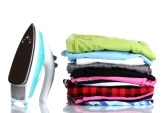 We guarantee that if applied properly our Iron on labels will do this - we continue to regularly test our material to make sure it does. Our machines and our material are specifically designed for making iron on labels for clothing.
Here is a quick guide on how to iron on labels. It's called "The Pick Test"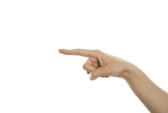 1. Iron your label as per the included instructions with your packet
2. Wait for the garment and the label to cool down (sometimes up to 5 minutes)
3. Then try and pick the label off your garment at the edges using your fingernail
4. If it comes up easily, then you have not used enough heat. Don't worry though -
5. Re-iron your labels at a higher heat, using a thin cloth over the top if you need to protect your fabric.
Our Iron on labels are specifically made for the purpose of clothing labels and they require NO transfer paper or any fancy application method. Any body who can operate an iron can apply our iron on labels - it's that easy.
If you haven't used enough heat the first time, don't stress, you can go straight over the iron on label again with a higher heat on the iron to make sure they are properly applied to the garment. Every iron is different so it's hard to give an exact temperature or setting to use. A high heat setting, like cotton, with no steam is the best.
How can you tell if they are properly applied?
You will be able to tell because our iron on labels are literally ironed into the garment and you will not be able to pick up the edges. You can see that the backing glue has been activated and the label has pretty much become part of the garment. They will last on regular school uniforms, school uniforms for boarding school, rest homes or retirement home garments. Our iron on clothing labels will last even with those who use commercial grade washing and drying machines. We guarantee it!